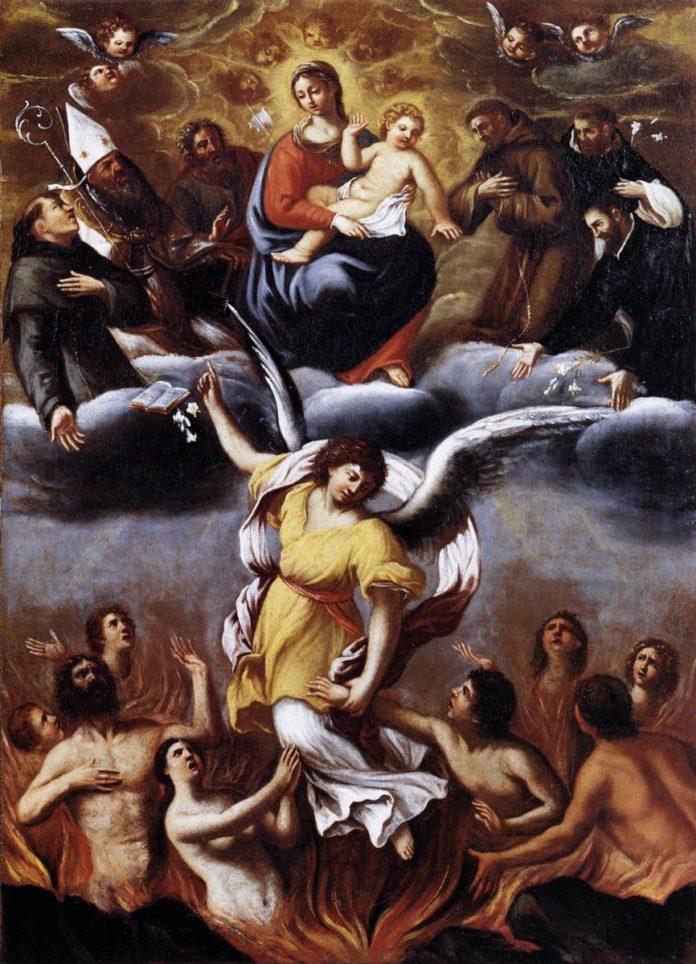 St. Gertrude the Great is invoked often, for prayers for the poor souls in purgatory. She had a deep empathy for those souls in purgatory, and would ask God at each mass to have mercy on them. God would reply to St. Gertrude that He would use whatever was offered to Him for the faithful departed, according to His inclination to show pardon & mercy. St. Gertrude was a Benedictine and mystic writer. She had the gift of miracles and prophecy. Jesus revealed to her His infinite love, and asked her to spread it, with love, for the suffering and for sinners.
The Prayer of St. Gertrude
Eternal Father, I offer Thee the Most Precious Blood of Thy Divine Son, Jesus, in union with the masses said throughout the world today, for all the holy souls in purgatory, for sinners everywhere, for sinners in the universal church, those in my own home and within my family. Amen.