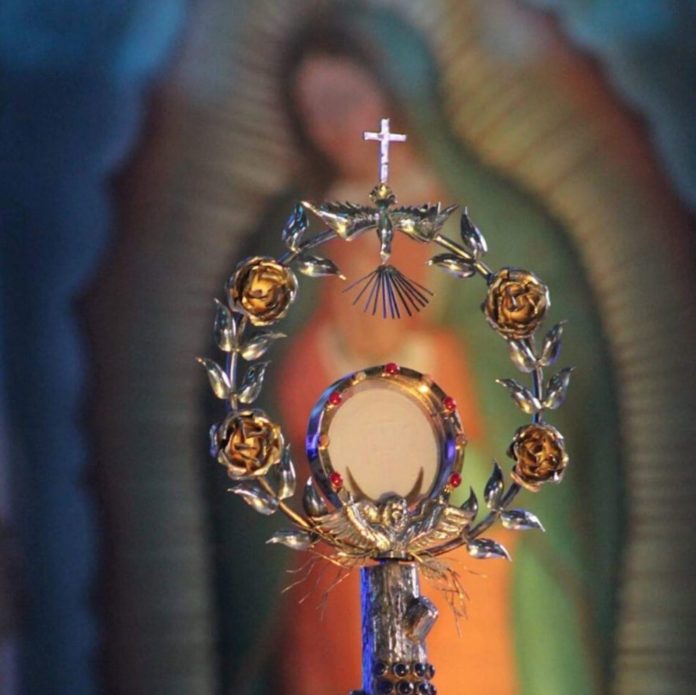 O Heavenly Mother, Our Lady of the Holy Eucharist, through thy most powerful intervention and since thou art the Mother of Our Saviour, we lay our petitions and necessities in thy hands, for through thee, all these favours will be granted.
I humbly beseech thee, O Heavenly Queen, to cast out all doubt, anxieties and all other mishaps which have brought me to this state, and plead with thee, on bended knees, to hear and answer my prayers.
(Mention your request.)
I further fervently promise to spread this devotion of thine throughout the world and pray that all our requests and needs will be made through thee.
Amen.