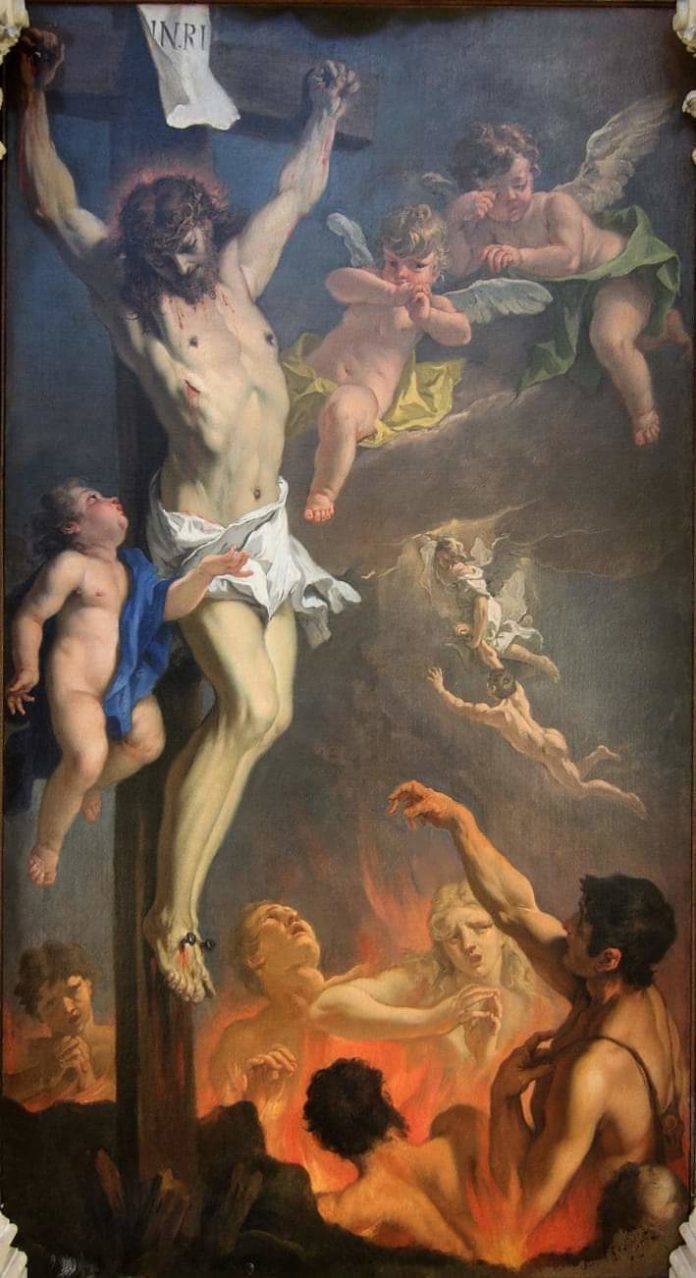 RELEASES 33 SOULS ON GOOD FRIDAY Per Pope Pius IX

Revealed to St. Bridget that if said devoutly 33 times on Good Friday– 33 souls will be released from Purgatory and 3 souls on ordinary Fridays.

This prayer should be recited 5 times before a Crucifix, with a contrite heart and praying a few moments for the Pope.

I adore Thee, O Glorious Cross, which was adorned with the Heart and Body of my Saviour Jesus Christ, stained and covered with blood. I adore Thee, O Holy Cross, out of love for Him, Jesus, Who is my Saviour and my God.