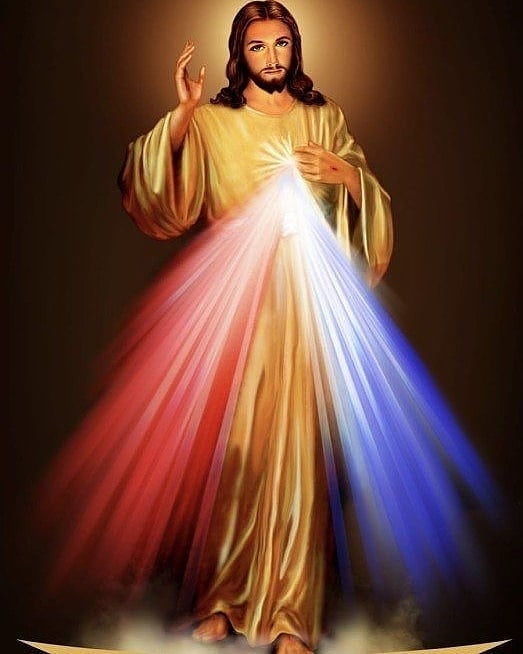 Easter Day, Feast of the Ascension, Feast of Pentecost… so goes the list of our major feasts. But there is one feast that we often forget.. It is the Feast of Divine Mercy that falls on the Sunday after Easter. We know that a plenary indulgence is guaranteed to those who observe this feast with due preparation. We are also familiar with the other aspects of the messages about Divine Mercy like the Chaplet of Divine Mercy and the Image of Divine Mercy as revealed through St Faustina.
Jesus categorically told Faustina that unless humanity trusts in his mercy, the world will not know peace. We realize the relevance of these words now. Jesus also told Faustina that he desires everyone to know about his mercy. It will be a sign of the end times and the day of divine justice will follow it. He has also warned that those who refuse to enter through the door of divine mercy will have to go through the door of divine justice.
Jesus assures us about the depth of his mercy by telling us that it is infinite. Nobody should hesitate to seek refuge under divine mercy. When we pray for God's mercy, we are bound to give mercy to others around us also. In fact this is the primary condition of getting mercy from God. Our Lord exhorts us to be merciful as our Father is merciful.
Irrespective of the number and gravity of our sins, we should not doubt to trust in God's mercy. Because God has promised that no person who trusts in divine mercy will be rejected. So let us draw as much as we want from God's mercy on this feast day of Divine Mercy by observing it in a proper way. But before that, we should pledge to give mercy to others as well. They should be able to experience the mercy of God through our acts of mercy towards them.
Divine Mercy is our last hope. This thought should always lead us. Jesus has said this also: I am giving them the last hope of salvation; that is the Feast of My Mercy. If they will not adore My mercy, they will perish for all eternity." (Diary of St Faustina: No 965)
Let us pray: Have mercy on me, O God, according to your unfailing love; according to your great compassion blot out my transgressions.(Ps. 51:1)
We wish all the readers of V- Catholic a blessed Feast of Divine Mercy.