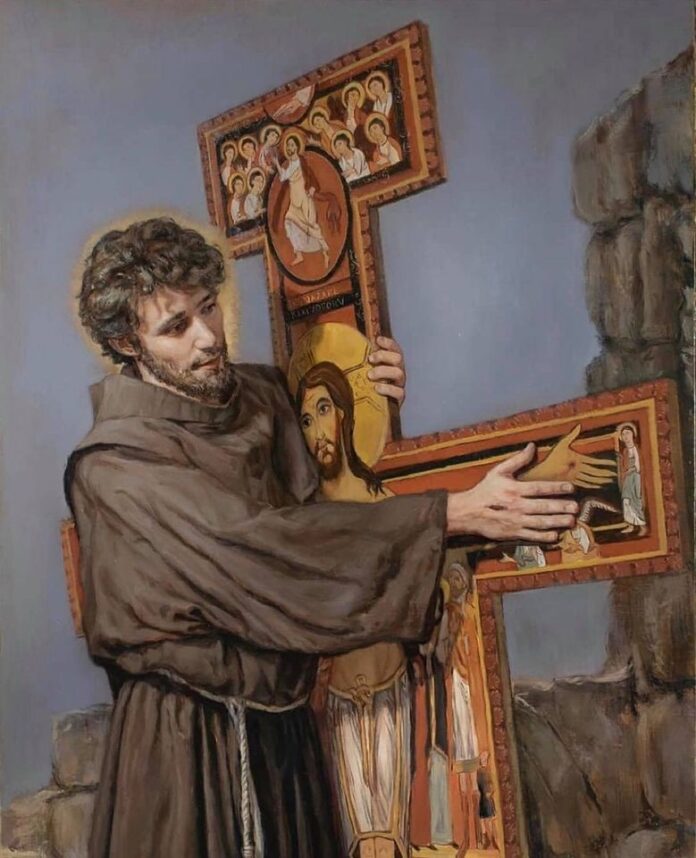 PRAYER OF SAINT FRANCIS OF ASSISI
Lord,
Make me an instrument of your peace.
Where the hatred is, that I put love.
Where the discord is, let the union put it.
Where the offense is, I'm sorry.
Where the mistake is, I'll put the truth.
Where the doubt is, I put faith.
Where the despair is, I put hope.
Where the darkness is, I'll put the light on.
Where the sadness is, that I put joy.
Make Lord I'm not looking so much
To be comforted, to comfort,
To be understood, to understand,
To be loved, to love,
Because:
It's by giving us a receipt,
It's by forgetting that we find,
It is forgiving that we are forgiven,
It is by dying that we return to eternal life.
Amen.