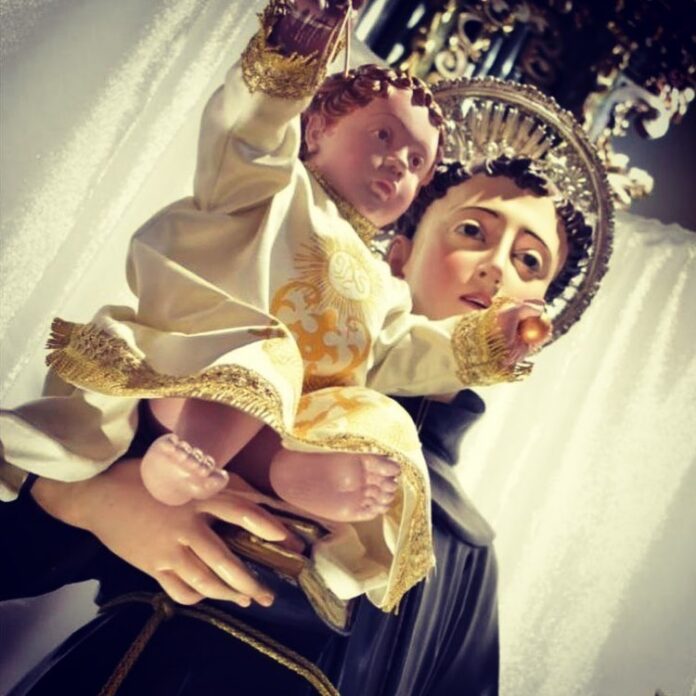 1. PRAYER TO SAINT ANTHONY
O Holy St. Anthony, reach down from heaven and take hold of my hand. Assure me that I am not alone. You are known to possess miraculous powers and to be ever ready to speak for those in trouble.
Loving and Gentle St. Anthony, reach down from heaven, I implore you and assist me in my hour of need. Obtain for me (mention your request here).
Dearest St. Anthony, reach down from heaven and guide me with thy strength. Plead for me in my needs. And teach me to be humbly thankful as you were for all the bountiful lessons I am to receive.
Amen.
2.Unfailing Prayer to Saint Anthony:
O holy St. Anthony, gentlest of Saints, your love for God and Charity for his creatures, made you worthy, when on earth, to possess miraculous powers.
Miracles waited on your word, which you were ever ready to speak for those in trouble or anxiety.
Encouraged by this thought, I implore of you to obtain for me (request).
The answer to my prayer may require a miracle; even so, you are the Saint of Miracles.
O gentle and loving St. Anthony, whose heart was ever full of human sympathy, whisper my petition into the ears of the Sweet Infant Jesus, who loved to be folded in your arms;
and the gratitude of my heart will ever be yours.
Amen.
3. PRAYER TO SAINT ANTHONY
Good Saint Anthony, in God's providence you have secured for His people many marvelous favors. You have been especially celebrated, good Saint Anthony, for your goodness to the poor and the hungry, for finding employment for those seeking it, for your special care of those who travel, and for keeping safe from harm all who must be away from home. You are widely known also, good Saint Anthony, for securing peace in the family, for your delicate mercy in finding lost things, for safe delivery of messages, and for your concern for women in childbirth. In honoring you, Saint Anthony, for the many graces our Lord grants through your favor, we trustfully and confidently ask your aid in our present need. Pray for us, good Saint Anthony, that we may be made worthy of the promises of Christ. May it be a source of joy, O God, to your Church that we honor the memory of your Confessor and Doctor, Saint Anthony. May his spiritual help always make us strong, and by his assistance may we enjoy an eternal reward. This we ask through Jesus Christ, your Son, our Lord.
Amen.