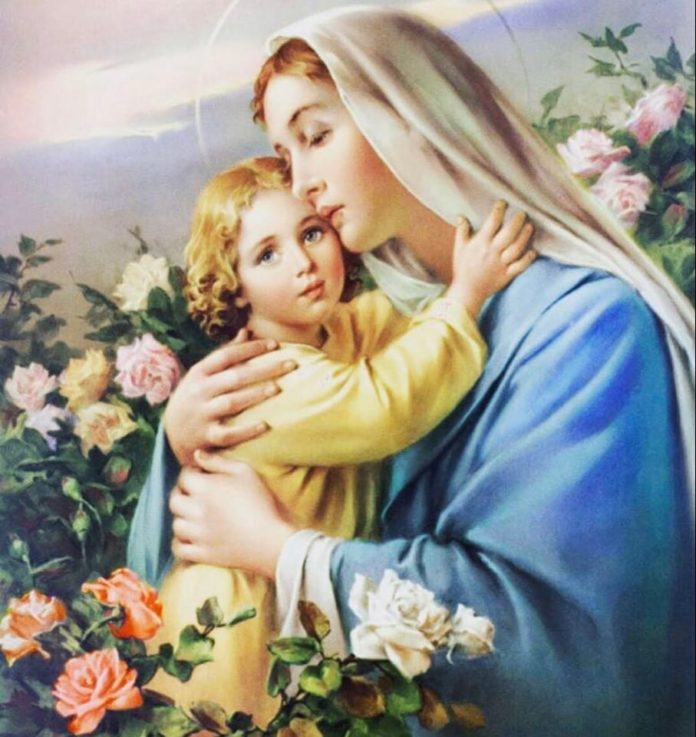 The Blessed Virgin Mary is often called "Our Lady of the Roses" because these beautiful flowers are one of her symbols.
In fact, the name Rosary means "a garland of roses." Roses are considered the queen of flowers, and white ones symbolize Mother Mary.
Red blooms are said to have blushed when she kissed them in heaven.
In the Middle Ages, roses were used in purification ceremonies, and Mother Mary is the ultimate symbol of purity.
White roses are associated with Mary's joys, red with her suffering, and yellow with her glory.
When Our Lady appeared to Juan Diego in the 1530s, no one believed him. So the Blessed Mother appointed Juan Diego to gather roses to prove her presence to the bishop, because it was then the middle of winter when roses normally hibernate. When Juan Diego climbed a hilltop in search of roses, he found them blooming abundantly, and, after placing them in his tilma, the image of Our Lady of Guadalupe was imbedded there in place of the roses. After this, his vision was believed.
Many Gothic cathedrals feature round stained-glass windows representing roses. These windows are called the Mystical Rose, with four petals—representing the Holy Trinity, plus Mary, for a total of four.